FAQ
Please choose a link of the right side of this page to find answers to all of the frequently asked questions.
We also have product manuals and compliance letters from both the ATF and the IFSA.
For specific FAQ's, click on the gun type to the right.
1. Who is Standard Manufacturing? We are a US based firearms manufacturer that designs, machines and assembles its own firearms in a facility out of New Britain, CT. Coming out of the highly respected firm of Connecticut Shotgun Manufacturing Co., which is considered by its peers to be one of the finest firearms manufacturers in the world, winning many awards and accolades.
2. How long has Standard Manufacturing been in business? We have been around for 8 years. Our parent company, CT Shotgun, has been here for 43 years.
3. Where are we located? We are located at 100 Burritt Street, New Britain, CT, USA. Our building is 3 acres, on one floor. Virtually everything is done in house, including the finishing. We currently have about 100 highly skilled employees and use the very finest modern and old world machinery.
4. Can I come to the factory? You can reach us at (860) 225-6581 to schedule an appointment. Because we are a working factory, no one is allowed in our facility without a pre-arranged appointment.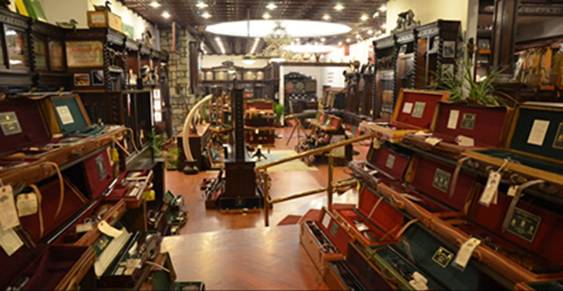 5. Who is head of Standard Manufacturing? Our President is Louis Frutuoso.
6. How do I communicate with Standard Manufacturing? You can email us at info@standardmfgllc.com
7. Where can I buy Standard products? You can visit our dealer page at www.stdgun.com/dealers/, or you can purchase directly from us and we will ship it to your dealer.