DP-12 FAQ
We have just received final approval and the Patent has been granted on the DP-12. US Patent # is 9,115,954
WARNING: DO NOT CHANGE THE FORWARD GRIP ON THE DP-12. THE GRIP ON THE GUN IS SPECIALLY DESIGNED TO HANDLE THE RIGORS OF SHOOTING THIS GUN. WE KNOW OF NO OTHER GRIP ON THE MARKETTHAT CAN HANDLE THE RIGORS OF SHOOTING THE DP-12
We have been receiving inquiries about the Allen Wrench sizes needed to disassemble the DP-12.
We recommend NOT disassembling, but if necessary, the sizes needed are as follows:
Rear Plastic Pad Shroud - 3/16

Safety Screw - 5/64

Recoil Pad - 5/32

Top Picatinny Rail - 9/64

(6) Screws that attach forward shroud to slide arm & muzzle support - 3/32

Forward Grip Screws - 5/32

Rail screws that grip attaches to - 1/8

(2) Screws that attach lower - 7/64

(1) Screw holding lower on and all remaining screws in shrouds and lower - 2.5 mm
Please click here to view a video on Cleaning & Maintenance of the DP-12
1. What is a DP-12? It is an extremely efficient, reliable Bull Pup 16 shot (7 - 2 ¾" shells in each magazine and 1 in each chamber). The DP-12 is a 2 barrel double pump shotgun that is a unique construction, which is protected by US and Foreign patents.
2. How does it work? Like a normal pump shotgun, it operates with a single trigger. You need to pull the trigger for each shot. The 1st pull fires the right barrel and the 2nd pull fires the left barrel. It is pumped to reload.
3. What is a choke tube? Each gun comes with 2 choke tubes installed in the barrels (please check to make sure they are installed when the gun is empty and the gun is in the open bolt, pulled back position). You will see threads if the tube is not installed, approximately 2 ½" from the muzzle.
4. How is the gun constructed? The receiver is made from a solid block of forged 775 pre-hardened aluminum billet.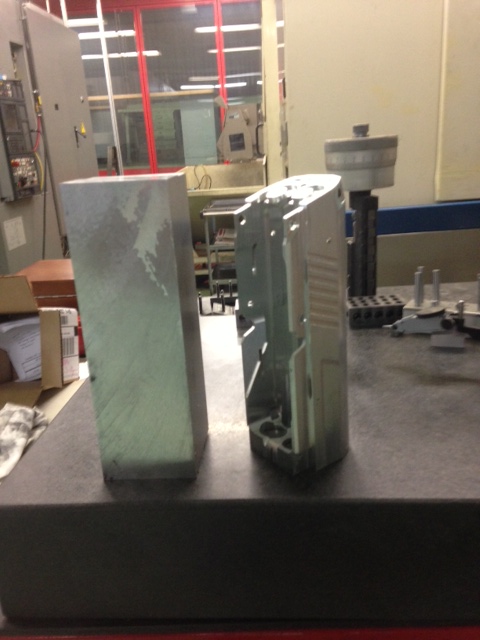 This is a gun made to last in severe conditions. We found that making it from castings or the gun operating on plastic with or without a metal shroud, will not withstand the rigors of heavy use. The barrels are machined from 4140 steel and all shrouds are glass reinforced nylon. All the interior parts are made from steel or aluminum that we have designed and spec'd out for longevity, weight and reliability.
5. What is the QR code on the side? That brings you to the complete manual and troubleshooting page, as well as specs for the gun. It can be accessed with your smartphone.
6. Can I put slings on it? Yes, it has provisions for slings. There is a front strap housing to accept a 1" sling and the rear has multiple sling swivel attachments.
7. Is this gun made for a right hand shooter or left hand shooter? This gun is completely ambidextrous. It loads and ejects from the bottom and it has a safety button on each side of the frame.
8. Where is the safety? It has a large safety button on each side, right and left, on the frame.
9. Can I fire 3" shells? Yes, it will reduce the capacity of shells.
10. Can I shoot shorter shells? Yes, it will depend on the shell. You would need to check that specific shell for operation.
11. Can I use other choke tubes? Yes, we are also selling the optional door breeching tubes through our company.
12. Why is a pump better than a semi automatic? It is much more reliable. Unlike a brass rifle case shell, shotgun shells have many imperfections and anomalies. The pump operation offers a lot of flexibility to shoot, eject or remove any out of spec shells.
13. Is the DP-12 compliant in CA, NY and CT? In our opinion, yes. If you live in one of these states and would like to purchase one, please contact Standard Manufacturing directly at (860) 225-6581
14. Where can I buy a DP-12? You can buy from our website or visit our dealer page at www.stdgun.com/dealers/
15. Can I mount accessories on this gun? Yes, it comes with a picatinny slot rail. It is also slotted to accept MOE rails.
16. Are there any other gauges planned? No
17. What do I receive when I purchase a DP-12? There are 2 choke tubes installed in the gun, a DP-12 choke tube/disassembly wrench, a pad lock and a locking bracket, a manual and box.
18. Can I shoot slugs and buck shots? Yes
19. What type of warranty? It comes with a 1 year parts and labor warranty. The customer would be responsible for shipping costs to and from on warranty work. There are no call tags issued.
20. If I live in CT, where can I buy one? You can reach us at (860) 225-6581 to schedule an appointment to visit our factory. We have locations in New Britain and Greenwich, CT, where you can pay for and fill out the CT transfer forms.
21. What is the length and weight of the DP-12? The DP-12 weighs 9 1/2 lbs. Overall length is 29 1/2" and the barrel is 18 3/4".
22. Why can't I get 7 shells in the magazine? Some slugs may not truly be 2 3/4". Depending on what ammo you are using, you may not be able to get 7 shells in, due to crimping and styles of manufacturing.
23. Why can't I put the safety on after I fire 1 shell? After firing one round, you will not be able to put the safety on. You will have to eject the one loaded shell and one live shell, re-racking the gun or fire the second shell to engage the safety again after re-racking the gun (re-loading). That is the design of the gun.
24. Is the DP-12 legal in my state? We believe this gun, in it's current configuration, is legal in all states. We had an ATF consultant research the legality of the DP-12 in states that were questionable and he provided us letters stating the compliance within those states. These states include CT, NJ, NY, CA and MD. Attached are the letters:
Return Policy on Accessories: If for any reason you are dissatisfied with any of our products (gun accessories only, not applicable to firearms themselves), please ship it back to us with a note stating the issue along with your contact information and whether you would like a refund or exchange and we'll proceed accordingly when we receive it.
Standard Manufacturing has the right to alter or change material part processes at any time