Single Action Revolver FAQ
FREQUENTLY ASKED QUESTIONS
1. Where is the Single Action Revolver made? It is made in our building at 100 Burritt Street, New Britain, CT, USA.
2. How is it made? Every single component is completely machined out of a block of steel. There is no other manufacturer making the single action, that we know of, that does it this way. Virtually everyone else uses casted or metal injected molded parts for their major components. Some may use forged frames, but the back straps, trigger guards, etc, are casting. They might be serviceable, but our product is an extremely high quality gun. It is very expensive to use blocks of steel over other modern methods, but we believe this is the only way to gain the best structural integrity and give us the ability to do very high grade finishes. This product is intended to be your most prized possession, built without any compromise.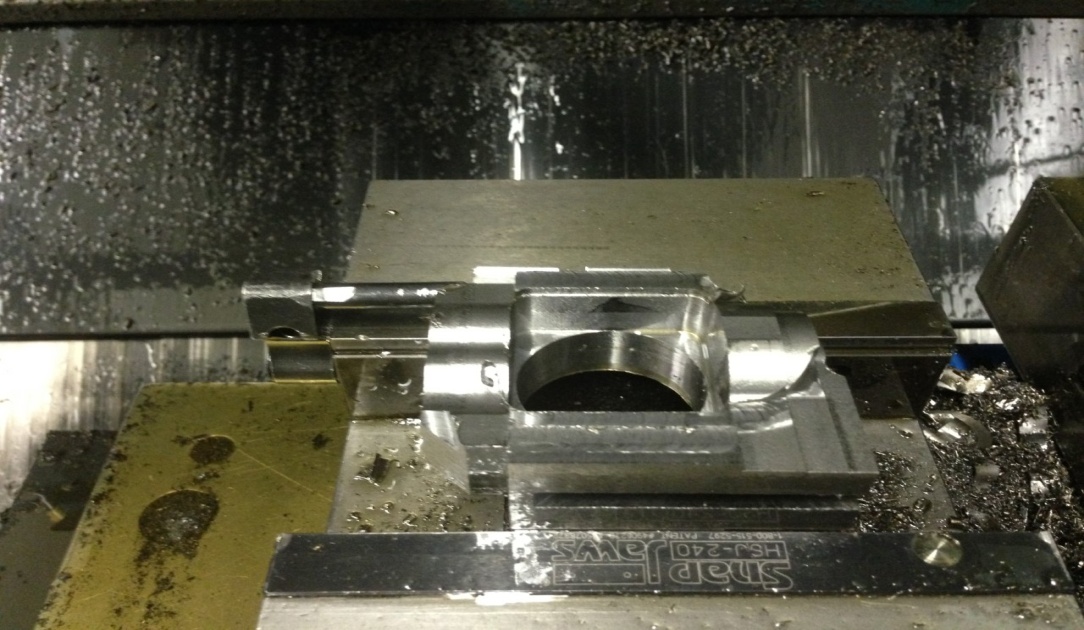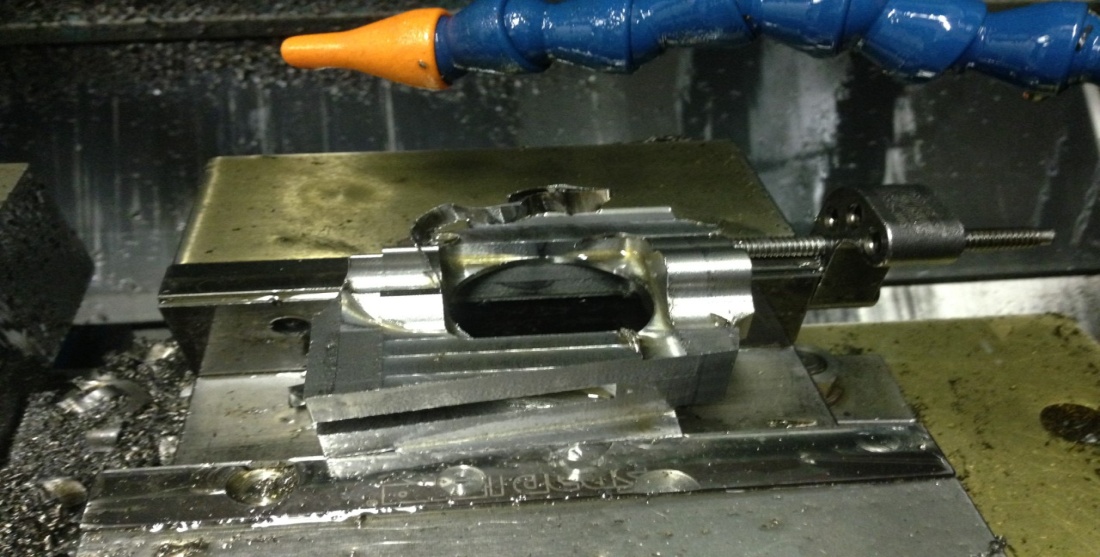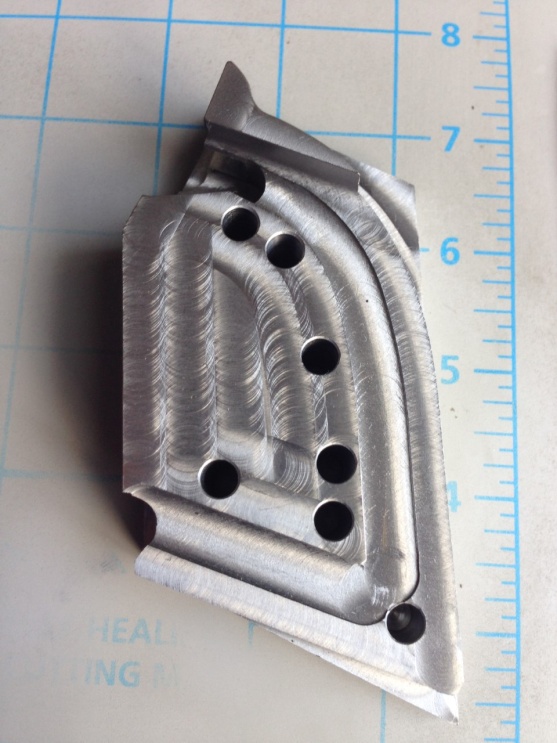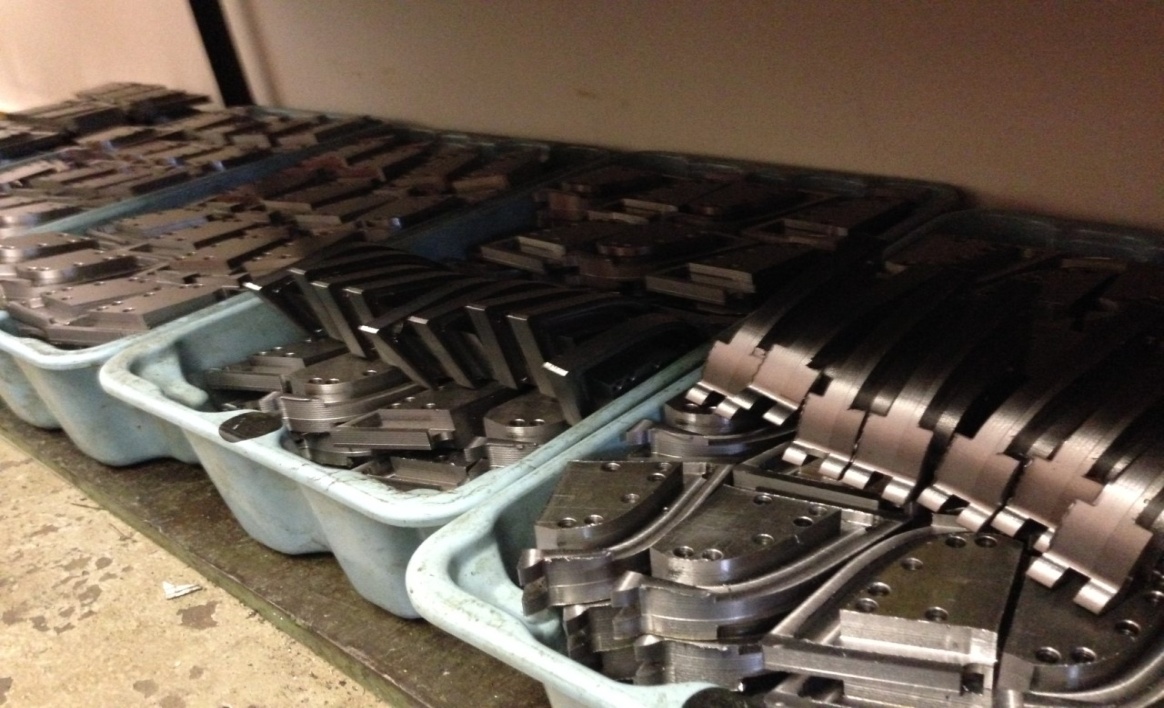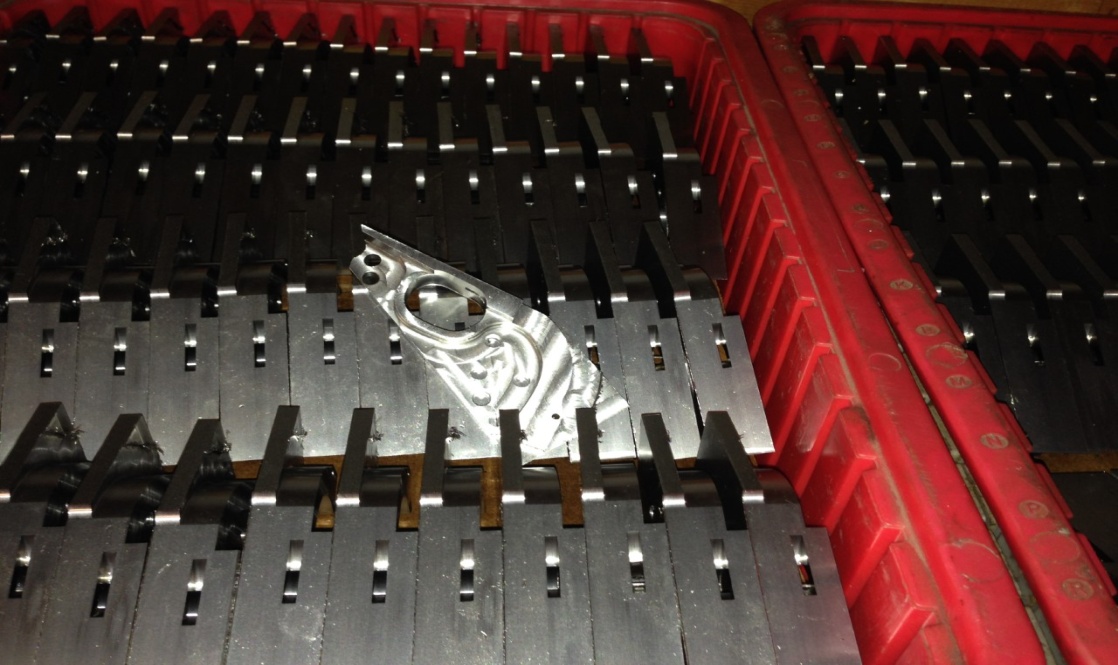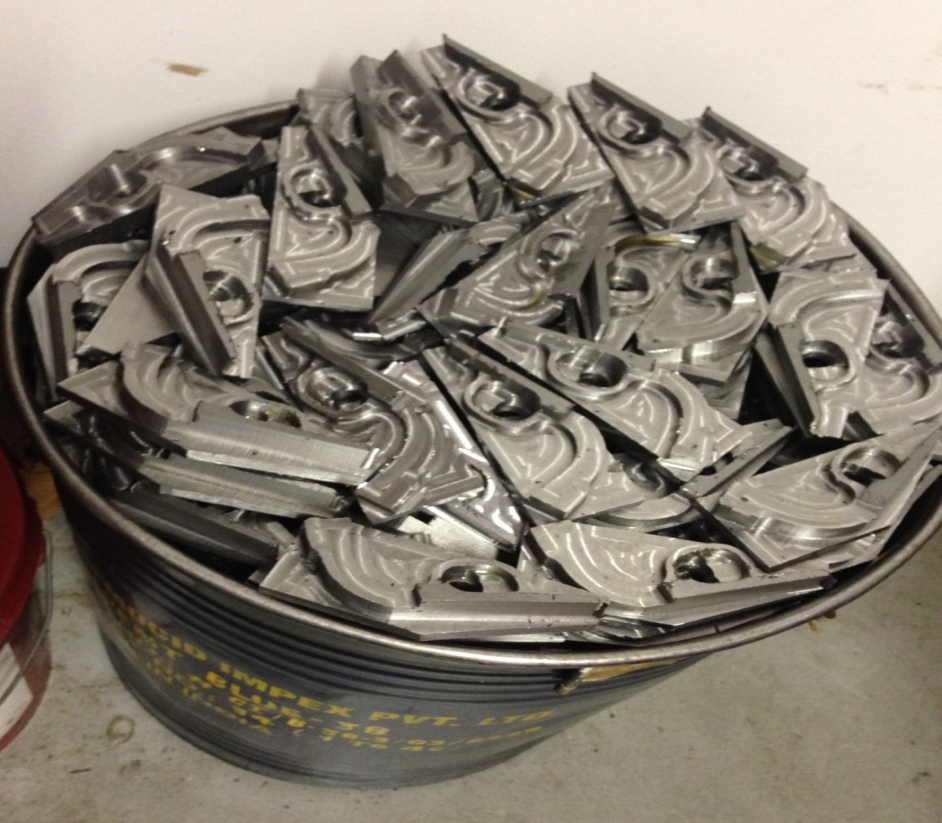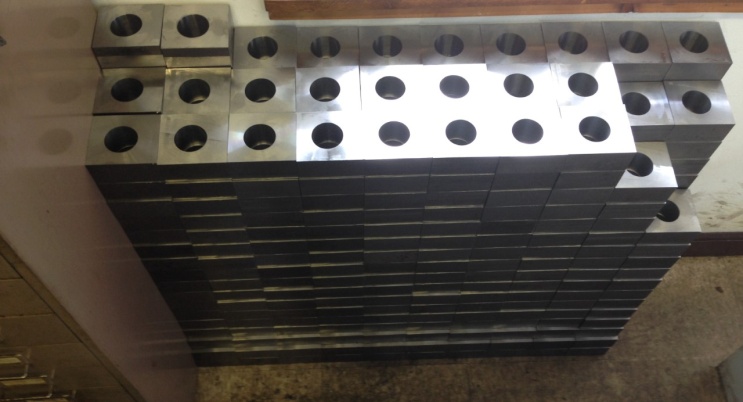 3. What are qualified screws? If you look at the gun, all the screws are indexed north and south. This is very time consuming and is done at no additional charge at the initial inauguration of the gun.
4. What is fire blued/nitre blued? It is a very high grade finish, where all the parts must be polished like a mirror then blued by a heat method. This is performed in house.
5. What barrel lengths are available? Initially 4 ¾", 5 ½", and 7 ½"
6. What are the stocks made of? Through our relationship with CT Shotgun, we have access to some of the world's finest wood. All of our Turkish Walnut and Black American Walnut wood is completely dried and manufactured here on site, then individually fitted to each gun. As with any fine firearm, the wood to metal fits are purposely kept "proud", meaning that there is a small amount of wood that extends beyond the mating metal surface. This has been a common practice on the best guns in the world for the last century. We are very proud to continue this tradition on our Single Action Revolvers.

7. Can I get an engraved gun? Yes, we offer a variety of custom engravings at the highest level possible. The standard engraving that we offer right now is called the C Coverage Engraving pattern, at a cost of $3,250. Approximately 75% of the visible metal surfaces on the gun are covered. It also comes with a fancy two piece checkered walnut grip. All engraving is done by hand. For more information, you can reach us at (860) 225-6581. Click Here For More Information
8. What is color case hardening? The receiver and hammer on all introductory guns is bone and charcoal color case hardening, which is performed in house.
9. How is the gun blued? All other external components of the gun are done by our proprietary bluing techniques that are durable, lustrous, deep and long lasting. All performed in house.

10. Polishing: All guns here are polished by hand by our extremely qualified senior craftsmen. They are filed out to remove any tool marks or blemishes. Then, prior to bluing and case coloring, they are polished with stones and emory to mirror finishes. This process is very time consuming. Great care is taken not to funnel or drag any holes, and keep the edges sharp. When you see how each part is fitted, you will see no line or space. The only reason you can tell there are 2 parts coming together is due to the different finishes, where bluing and case color come together.
11. Warranty/Guarantee: These guns are guaranteed for life to the original purchaser against any manufacture errors or mechanical issues. We are extremely confident there has never been a revolver produced like this. With the level of machining, fixturing, tooling, gauging, and level of gunsmiths that do the assembly on this gun, we are proud to make this statement.
12. Did we acquire another company to do this? No, everything was built new from the ground up. All manufacturing, designing and testing are done in house.
13. What does the gun come with? The gun comes boxed with an owner's manual, cleaning cloth, flannel sleeve, and a gunlock.

14. Where can I buy this gun? You can purchase these guns exclusively through Buds Gun Shop, or you can purchase directly through us and we will ship it to your dealer. Canadian customers may contact Jon Melo at North Sylva Co. or by telephone at 416-242-4867. Due to the extremely small production on this gun, we are not selling through distributors.
15. Can I get custom items? Yes, you can order any custom shop items, grips, engraving or barrel lengths.
16. What Caliber is offered? The initial offering is only 45Colt
17. What is the material? Frame and all major components are 4140 steel, including the barrel.
18. Is this gun legal in California? Yes
19. Is the firing pin on the SA hammer mounted or frame mounted? It is a fixed firing pin on the hammer.
20. Are the frames built at Colt Specs for size or the bigger Uberti frame size? They are slightly larger so they can accept a cylinder with a larger wall thickness. We do have a future generation of the gun that is machined. We are currently not selling it with the older style frame or black powder frame with smaller cylinders. We will be selling cylinders and screw sets for older colts.
21. What are the throats of the 45 Colt cylinders cut to for dimensions? ​452
22. What are the barrel specs? 45 CAL (.450 +/- .001 Groove .442 +/- .002 Bore) 16" L.H. Twist
23. Can I change my order once it is confirmed? No, once your order is scheduled in our factory, we cannot change the configuration of your order.
24. Are Checkered Grips available? Yes & they're all hand checkered.
25. Are other styles of grips available? Yes, we offer a one piece fancy walnut grip for an addition $150 and a two piece checkered walnut grip for an additional $300. The C-Coverage engraving model is furnished with the two piece checkered walnut grip for no extra charge.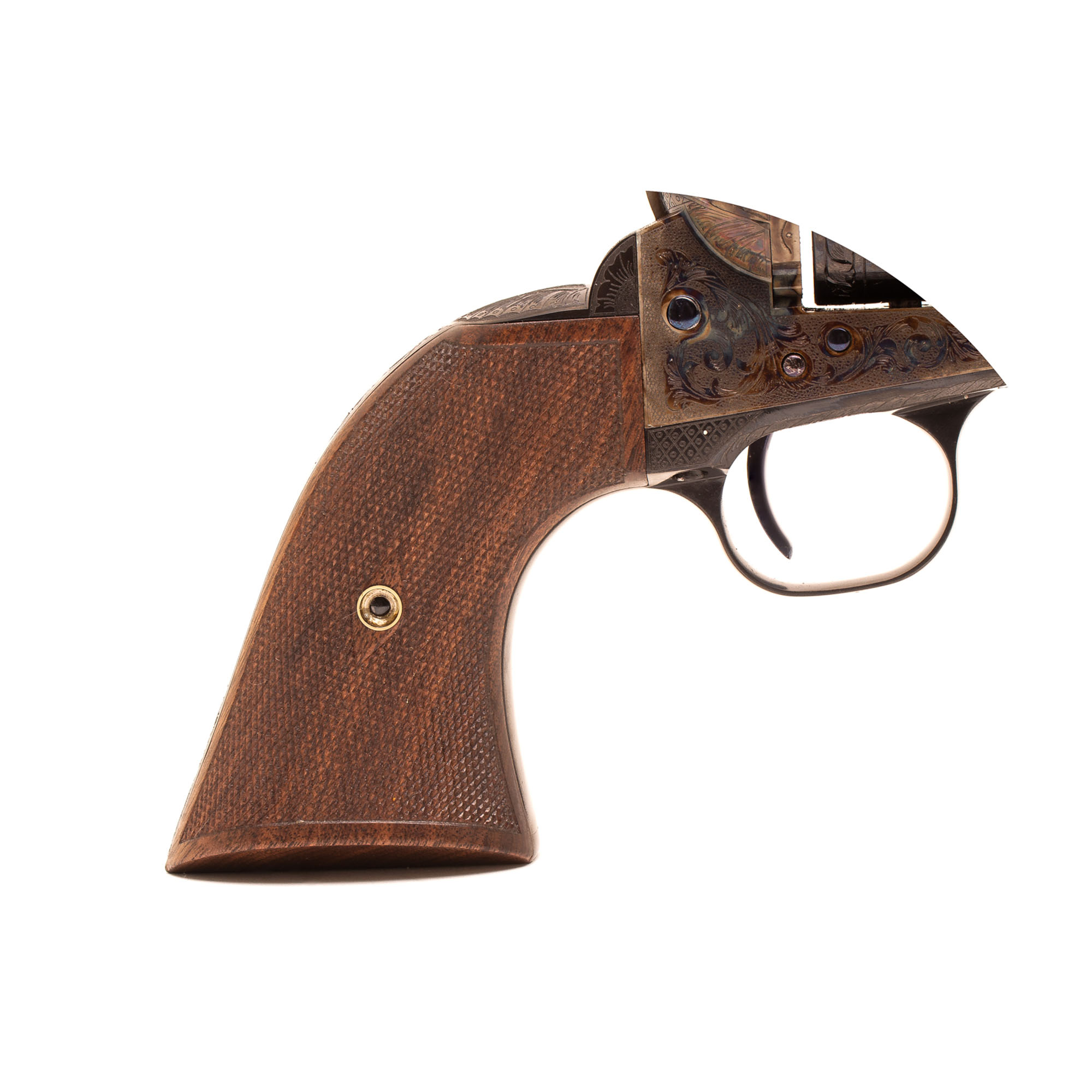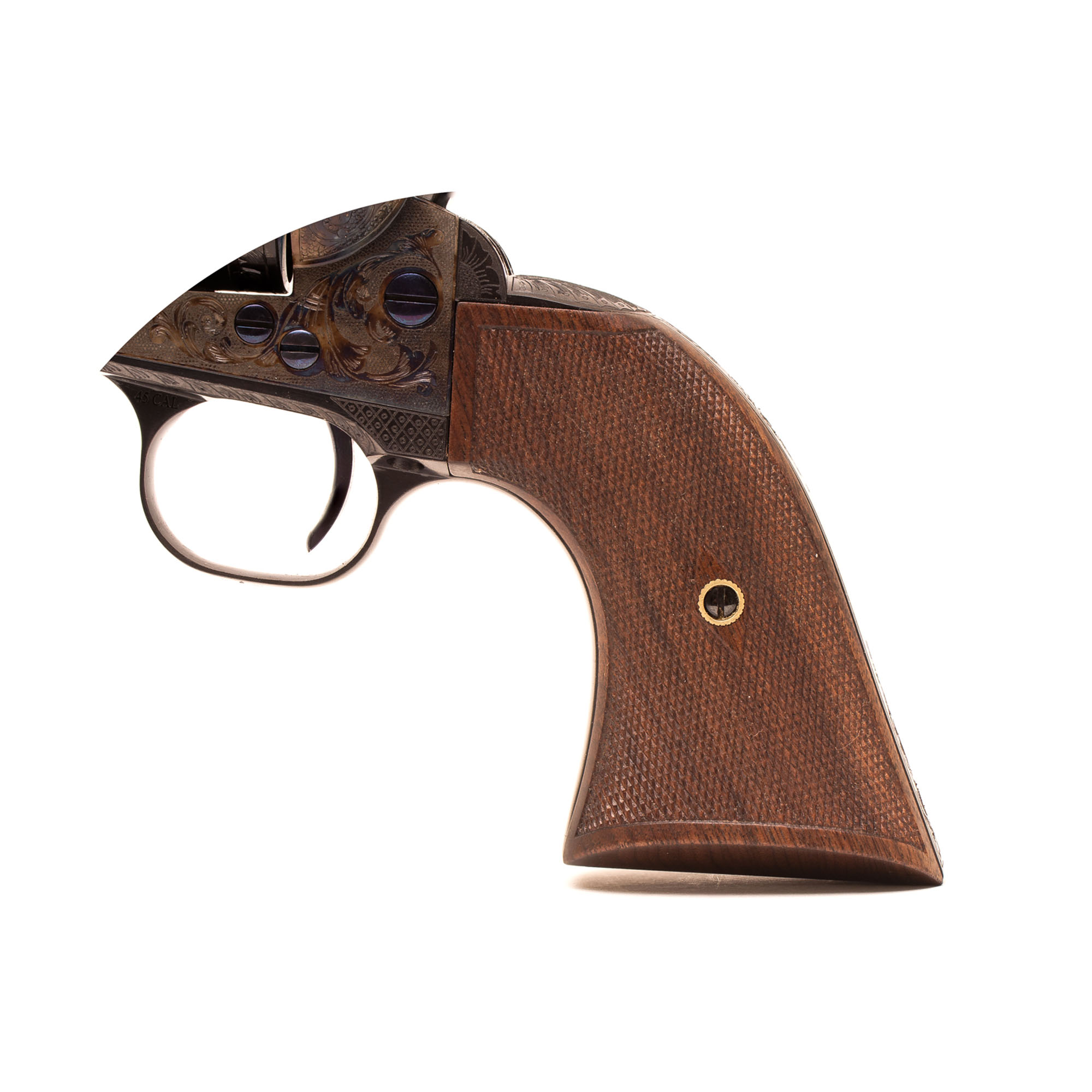 *Two Piece Checkered Grip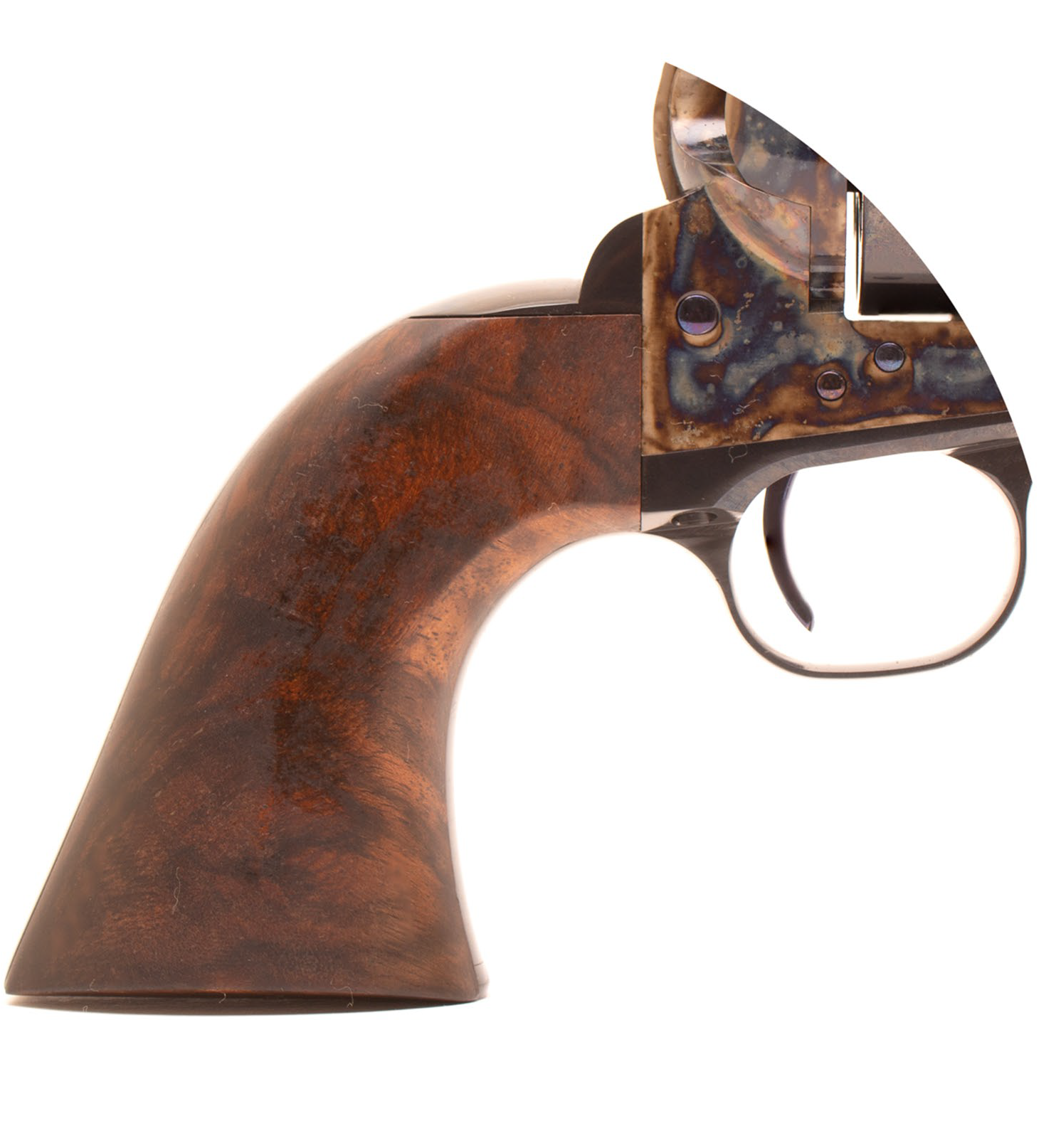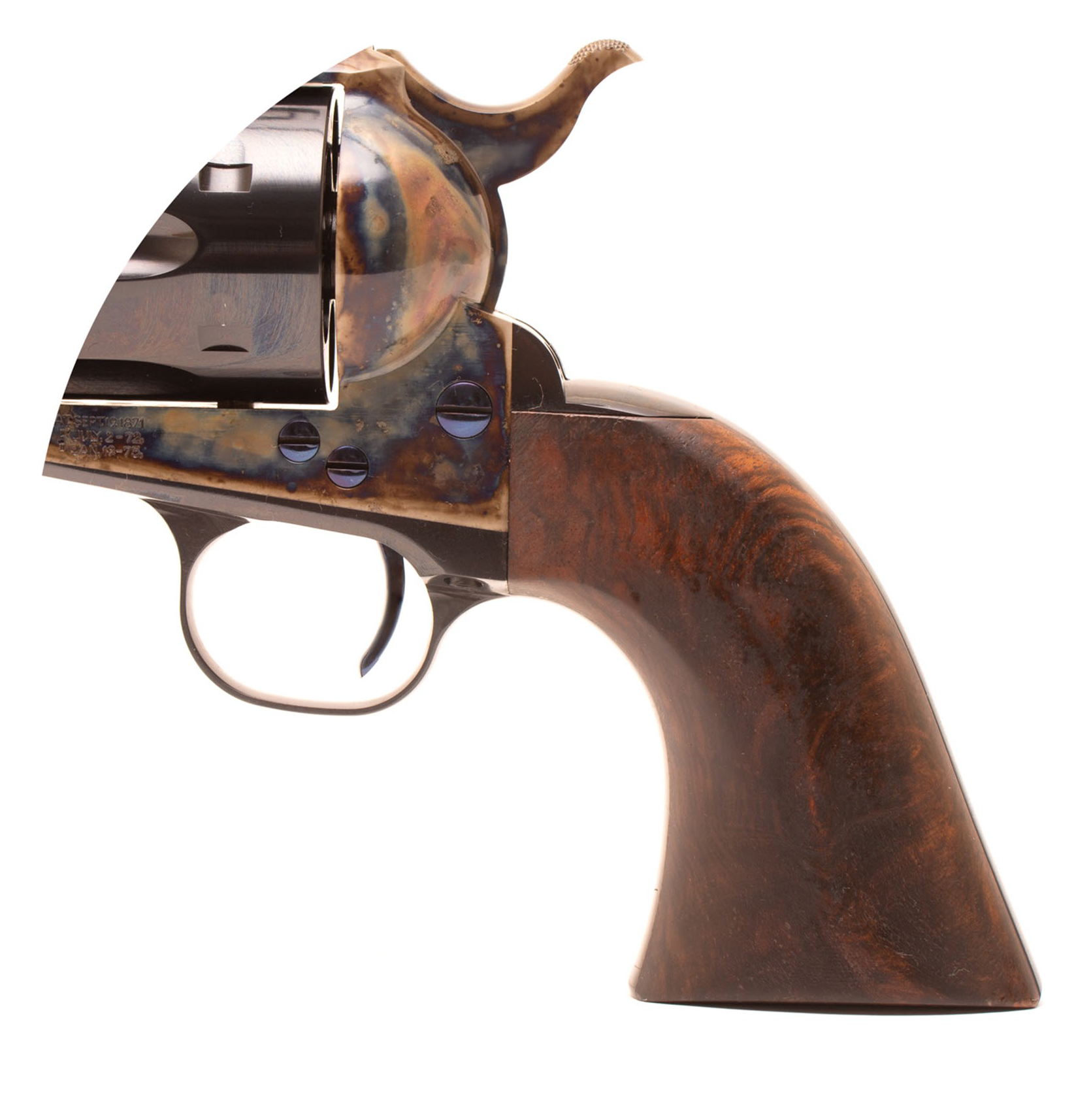 *Fancy Walnut One Piece Grip
26. Is this gun a copy of another SA Revolver? No, it is not intended to be. It has nothing to do with any other company's version of a SA Revolver. Although many Colt parts will drop in, all of the parts of our guns are built to a much higher level. When we started this project, we wanted only the best, from Engineering, materials, design, machining, assembly and finish. There has never been a revolver in the world built to the highest level of precision as this gun (that is not just an opinion but a fact). Then the highest level of finishing detail, without compromise. This is the mindset of this project.
27. Is the gun sighted for windage and elevation? Yes, the guns are shot in a steady rest vice at 20 yards, and sighted in with Remington 250grain lead, 45 Colt ammunition.
28. Can I use +P ammunition with this gun? Yes.
If you have any other questions, submit them and we will add it to the list.