News & Updates
Effective August 30, 2018, Standard Manufacturing is compliant with California Proposition 65. Below is a link for more information:
SKO Mini featured in the September 2019 issue of Shooting Illustrated
S333 Thunderstruck Press & Updates:

Featured in the "New Products" section of "Guns Magazine", December 2019 Edition.
Watch below for TheFireaArmGuy's Youtube Table review,
Watch below for GunsAmerica full review,
Watch below for the first ever unboxing,
LINKS TO OTHER S333 ARTICLES
Single Action Revolver featured in the August 2019 issue of Guns Digest
Check out the SKO Shorty in Tactical Life Magazine
Here is our Single Action Revolver featured in Handloader Magazine

Here is our 1911 segment in American Rifleman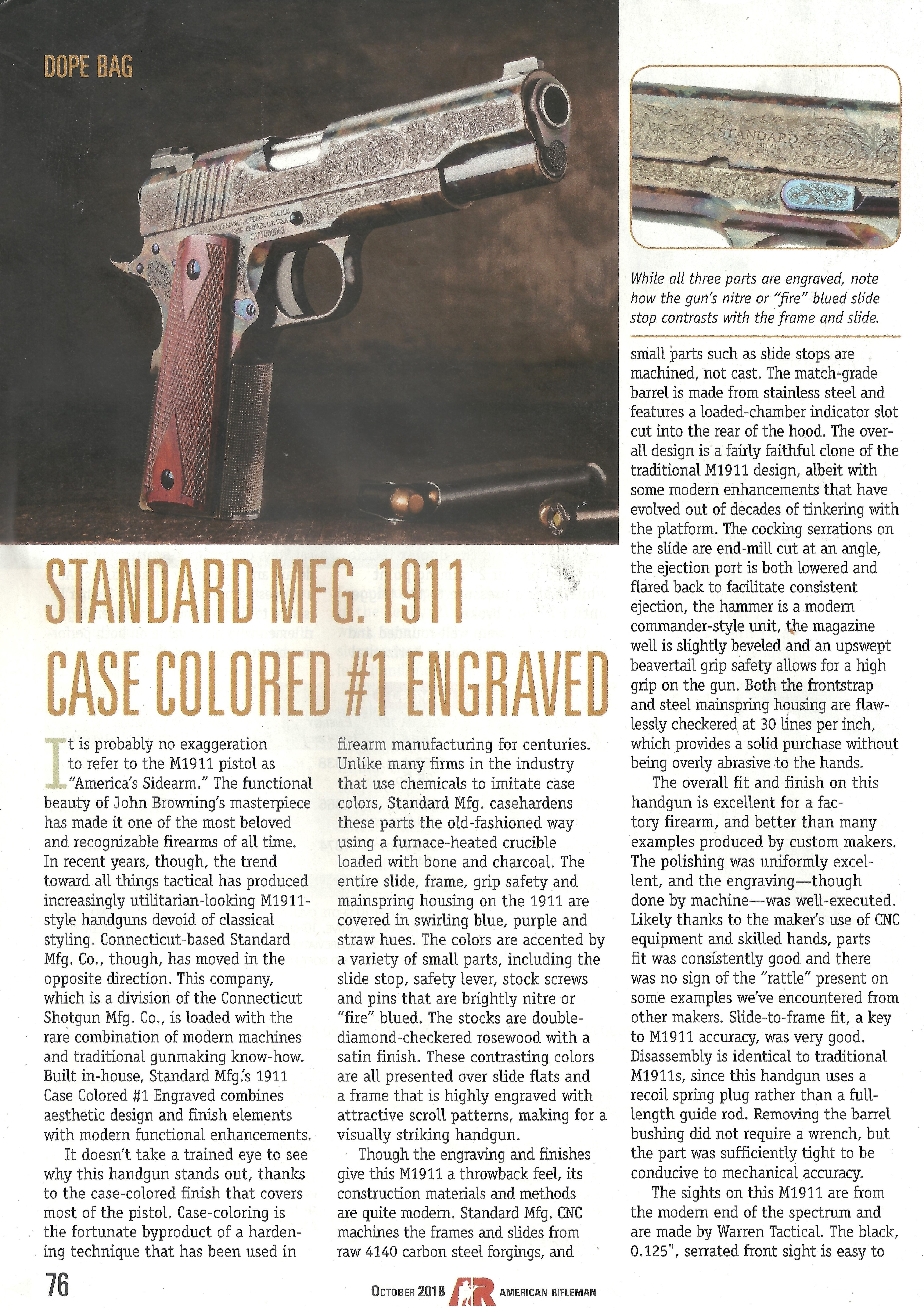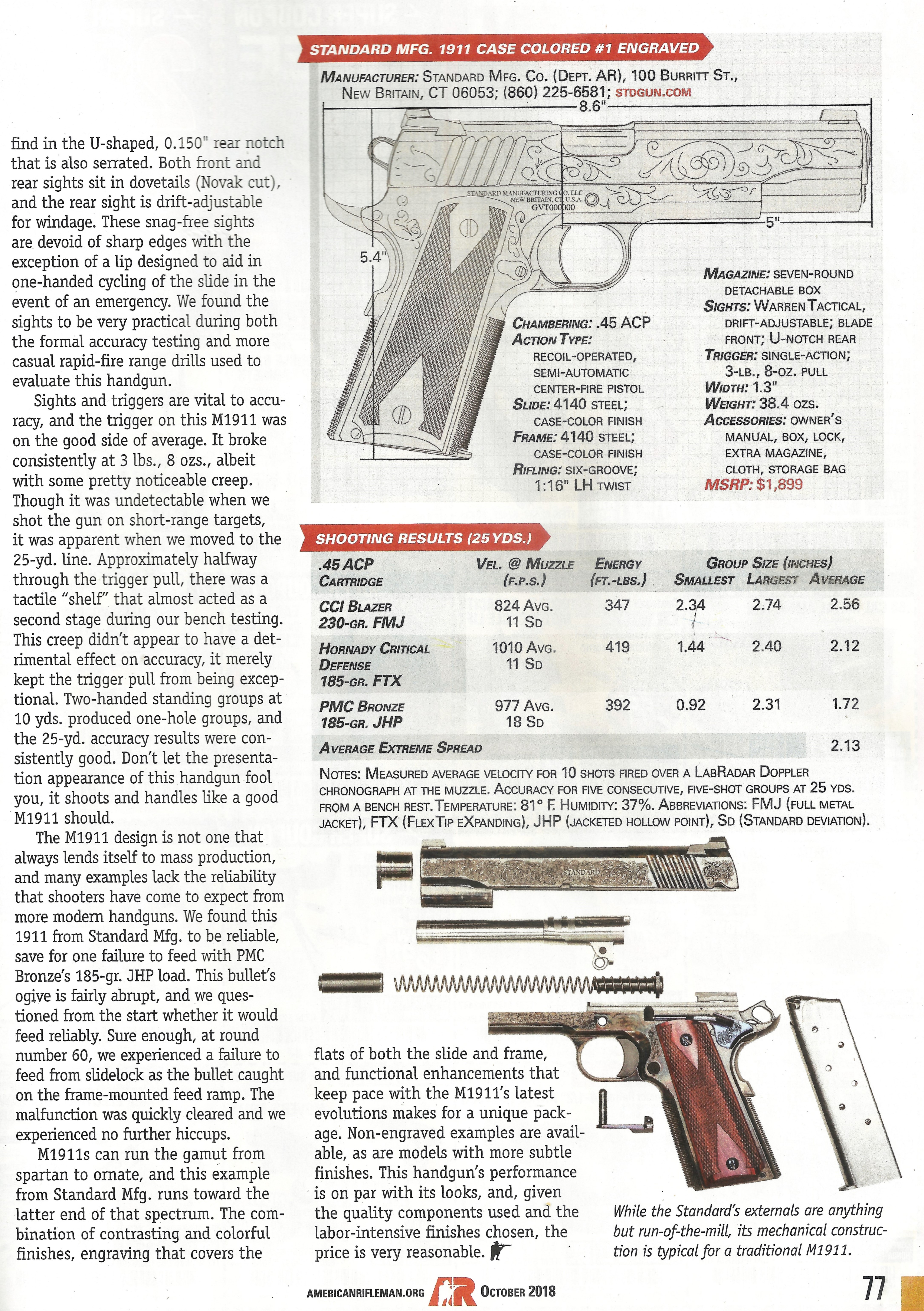 Read our 1911 and SA Revolver Review in Guns & Ammo Magazine!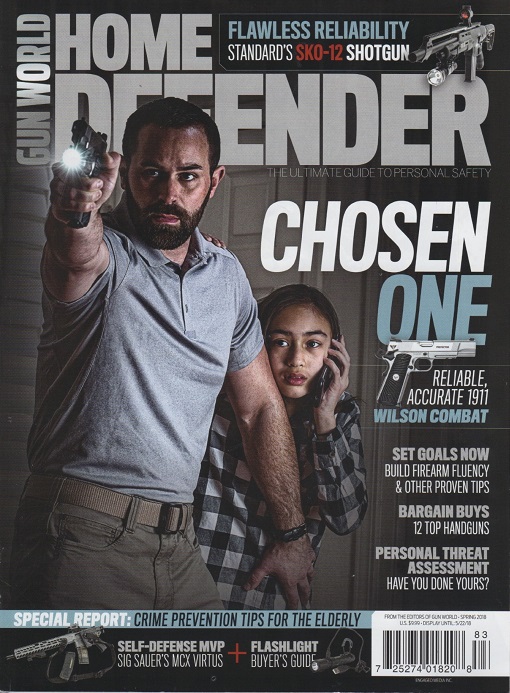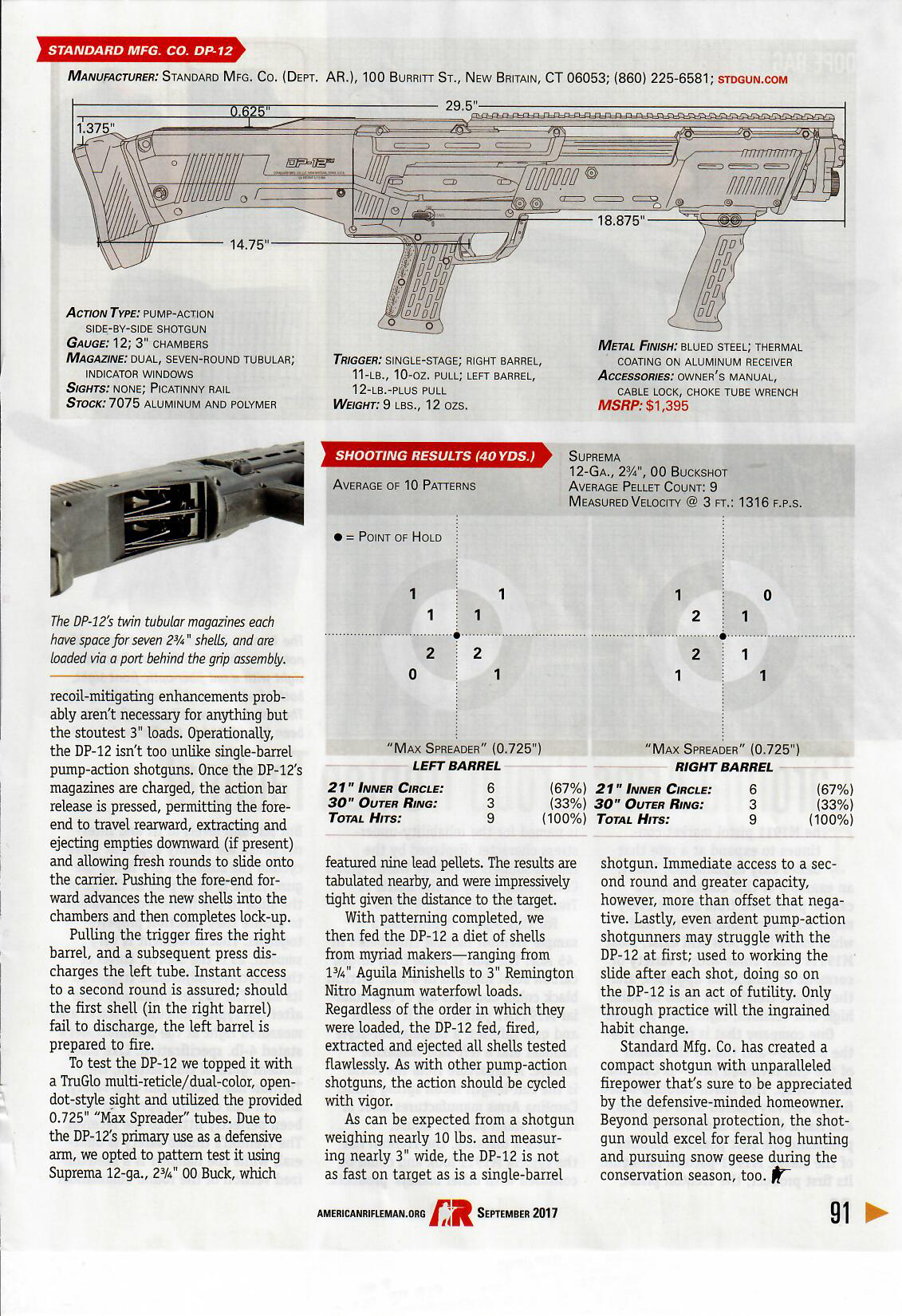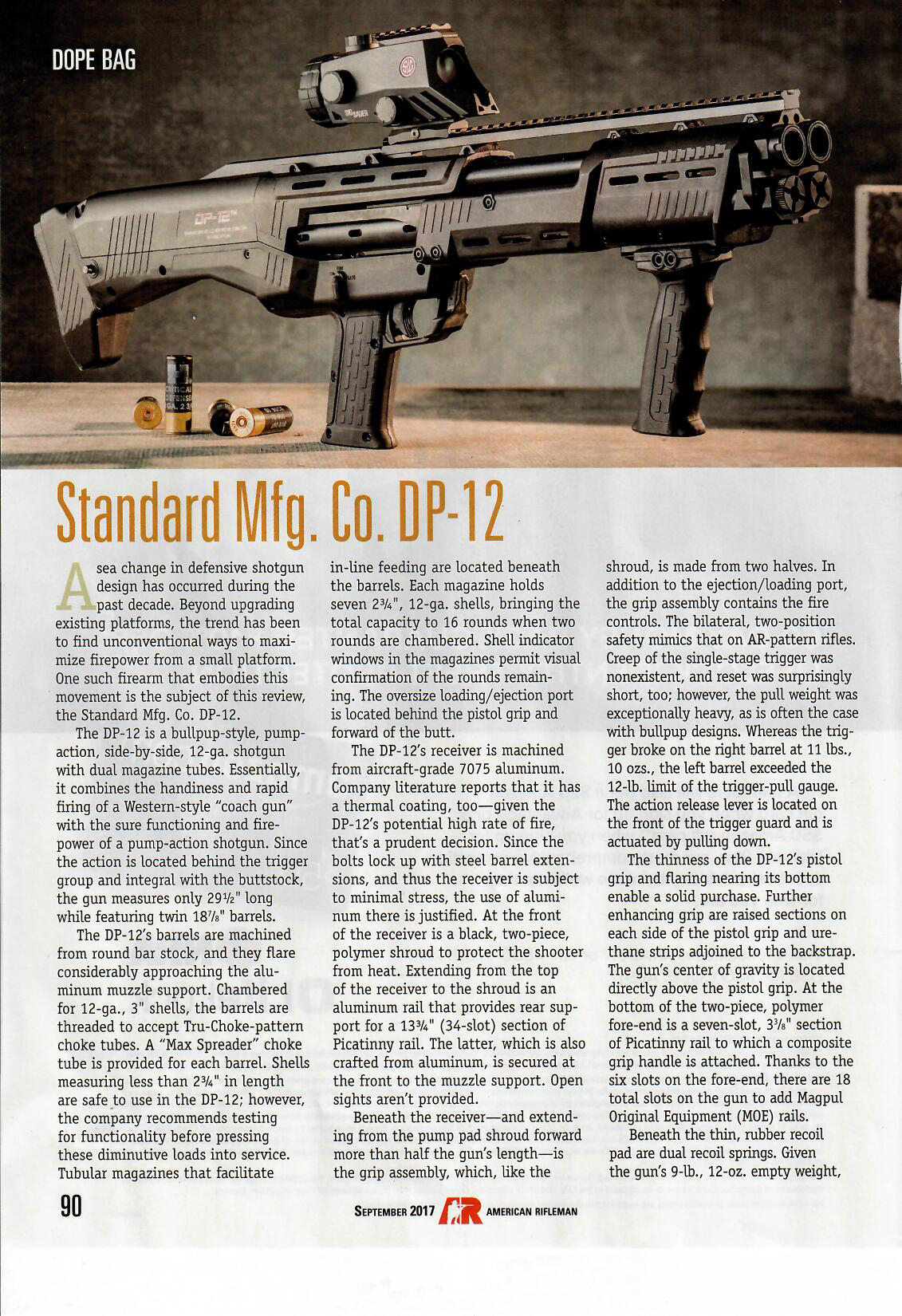 Check out our SKO, SKO-BULL, and DP-12 features in Tactical Life's Best Blast section!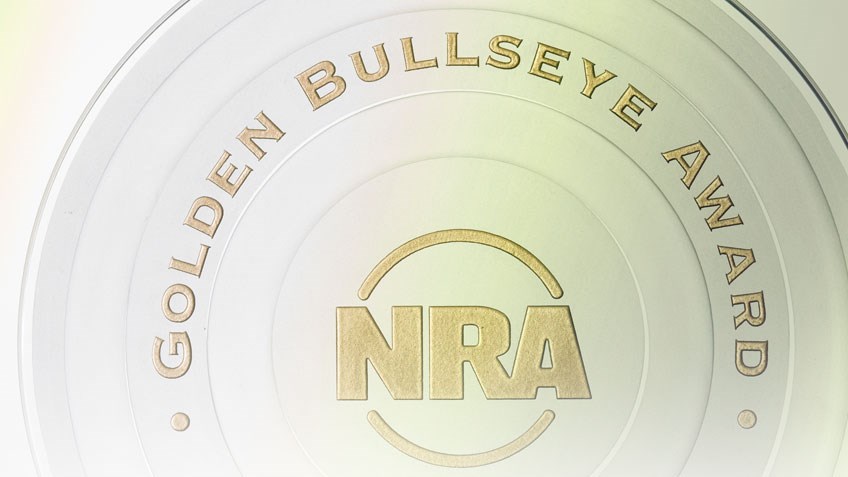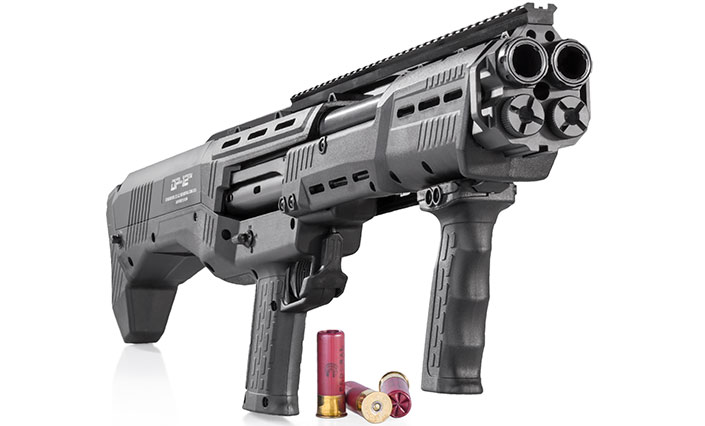 Shotgun of the Year Standard Manufacturing DP-12 Capacity—both what's in the gun and how quickly it can be reloaded—has always been the bane of the shotgun
as a defensive arm. With a typical pump-action shotgun, anywhere from 5 to 9 rounds are commonly available,
and the latter only in extended-tube, defensive-oriented variants. Reloading a shotgun is a time-consuming,
precise feat that requires a significant amount of practice to master, leading some to consider other forms of protection.
With the 14-round-capacity Standard Manufacturing DP-12, though, reloading becomes much less of a concern.
The unique combination of a double barrel—you know you've got two shots for certain—coupled with the generous
mag-tube capacity (plus two more in the chambers) in a slick, pump-action platform means the DP-12 should be able to
handle any threat, without needing that pesky reload.
"The DP-12 works reliably, provides a considerable amount of firepower and (in the words of a co-worker) looks like it means business." —Jay Grazio, Associate Editor
Winning Features • Bottom-ejection means empty hulls don't get in the way for lefties • Sixteen rounds of 12-gauge power on tap • Uses Tru-Choke-pattern chokes with custom variants available • Two-at-a-time reloading gets you back in the fight faster Gauge: 12; 3-inch chamber Capacity: 14 rounds Barrel Length: 18.9 inches Overall Length: 29.5 inches Weight: 9 pounds, 12 ounces MSRP: $1,395
Our Latest Published Feature of our 1911 in Athlon Outdoors annual book of 1911's